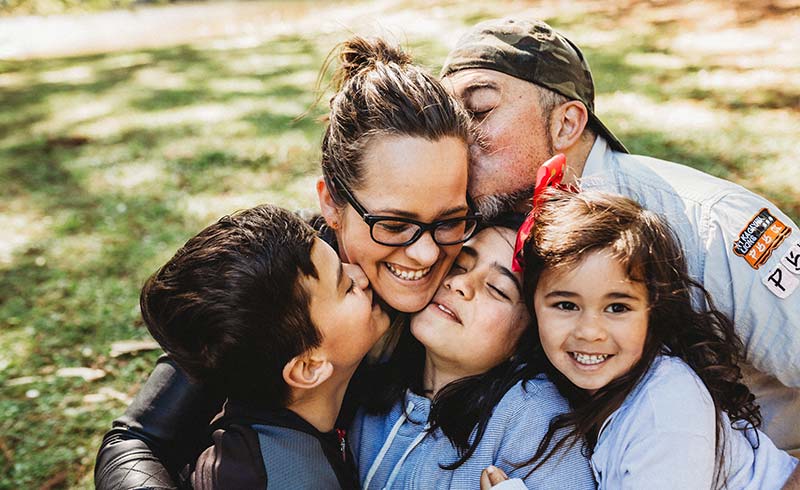 Before the beginning, I had a problem. Actually I had a few…
I loved a little pampering, who doesn't? But when (with two small children)? And how?
Even a tiny bit of skin love would do, and I was seeking natural products, but on a family budget?
No chance.
In 2007 there were actually few natural products readily available, they weren't even what I would have rated as good quality. So even if I did have the money to care for myself, I wasn't keen on what was available.
I set about researching natural ingredients. I took notes, I read, I listened, I looked (with permission) at my friends and family's cupboards. What did they use? What did they love? What would they spend their money on?
Having a sister who worked with natural ingredients to make soaps, and a mother who, as a fan of calendula, would often experiment, I was in good company. It's actually a bit of a family 'thing'. I've always had a love for herbs, tinctures, mixtures, remedies. I'm drawn to them.
While I was doing all this poking around, a common theme emerged. We all love to take care of ourselves inside and out when we get the opportunity, and we all deserve to, but we aren't all getting the opportunity to do so. Especially me!
Around the same time, I was trying out natural home remedies for my children's eczema. With two little bottoms to take care of I was so careful about what I was putting on them. The skin is after all the largest organ in the human body. What goes on it, goes into the body and that is so important when it comes to our babies. I did what I could with calendula and other small portions of natural ingredients I could muster to sooth them. Still I wasn't getting what I needed for my own skin and for that matter neither was my husband. We needed a little skin love too!
With all of that in mind, I had a thought.
What if I made my own?
BUT, as good as my intentions were to make my own, I'd still need the money to buy the quality raw materials to do so.
As a young mother with little means and no formal qualifications I lacked confidence. Who was I to think I could do this? But this is where my stubbornness comes in and I had another thought.
Screw it!
It sounds good doesn't it? Very Richard Branson, but I kept questioning, how can I do this? Which actually turned out to be quite a turning point for me because it lead to an even bigger question.
What if I make a little more than what I need for my own family to sell on, and cover the cost?
It was still a risk, with no disposable income, no real qualifications, just little old me plugging away. At the heart of it, I wanted something to make my family feel good and for me to feel good, smell good. Something beautiful and natural that actually works.
These products would have to be THE BEST if I was going to be selling them to other people, even in small amounts. If I'm putting one cent of my family budget into this there is no room for failure. None.
From that point 7 years ago I've built from a handful of products into a full glowing list of stunning natural hand crafted products made with love. Stockists from throughout NZ make repeat orders, customers come back for more, my list has grown and grown. From little things big things do grow.  
There is nothing in my range I don't use myself, on my family's skin, nothing that I'm not proud to put my name to. And I've proved myself wrong. Despite my lack of confidence, my lack of qualifications, lack of self esteem in the beginning or belief in myself.
I DID IT – Hayley Benseman
Which is why, when it came to naming the brand, I chose the one I have. These products are a part of me. I'm proud to be the creator of the most luxurious skin care I could possibly wish for myself, and I'm so pleased that I can share what I've learnt with you, at a fair cost.  
Enjoy some self indulgence with Hayley Benseman Skincare
You deserve it.
We all do.
Hayley Benseman
Big thank you to Tracey Savage – NZ author of 'Dream Wonderland' for collaborating my words into this story x